VISION
We Believe That Professional Education In Culinary Arts And Restaurant Management Should Be Available To All.
MISSION
That's Why we are Offering Affordable World Class Culinary Education and Restaurant Management Courses Taught by a Professional French Chef Instructor and Restaurant Consultant and his Partners.
GOAL
To give food industry workers and management, the tools and education that will help them improve their work, career, or business.
Who is Behind OCS?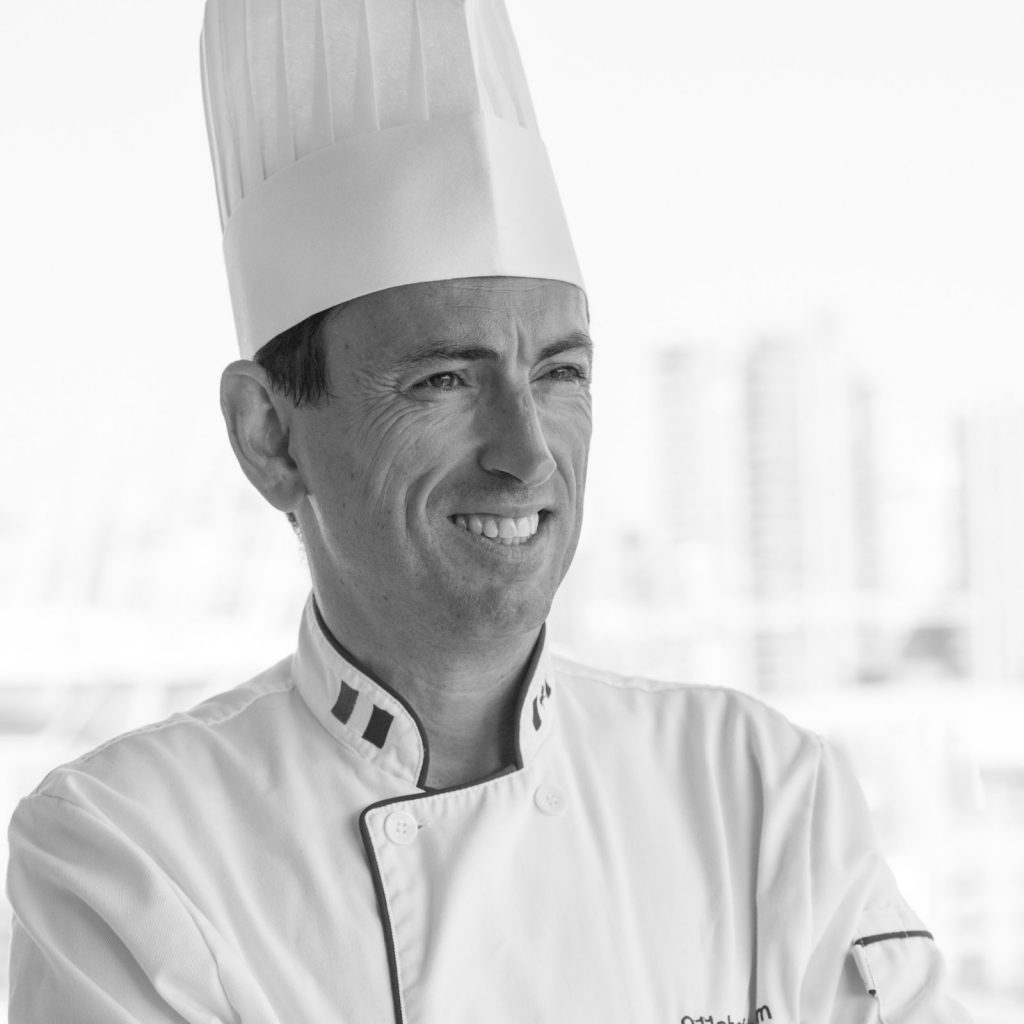 Hello, I am Chef Eric
You may know me from my YouTube Channel or maybe did you find that page after a search on Google. After much debate, I have decided to reopen my online cooking school. Why reopen? Simply because I created my first online cooking school 15 years ago. It was even featured in the New York Times. Unfortunately, the technology was not what it is now and we had to close the project after a few months simply because video streaming was too expensive for the revenue.
I started publishing the videos on YouTube, so they were available for free. For a while, many of my YouTube Subscribers have been asking for more and now is the time. Give me a few weeks and the site will be up and running with videos, written material and quizzes.
I started cooking professionally when I was 15. I am 50. I let you do the math of my years of experience. I have been teaching both amateurs and professionals for 18 years. I am a restaurant consultant and help kitchen Managers and Executive Chefs to improve their profit through careful cost analysis and process set ups.
Click here to know more about my professional background.
Let's Socialize!
Follow me on YouTube
Any question about a recipe? YouTube is the best place to ask.
What Our Followers on YouTube Have to Say
Chef, I admire your process. I can see the artist in your preparation. You are tidy, do not waste, and balanced appearance is important to you. I am enjoying watching your videos. Thank you.
I discovered your Youtube channel while looking for a method on how to prepare Veal Blanquette. You are an excellent teacher. Your instructions were so clear. You have a gentle disposition which puts me at ease.
Eric is a very good chef, you can trust him for the best recipes, as well as authentic French cuisine.. There are many cooks on YouTube, some better than others, but Eric should be used as a reference as he will show you how to get the best results.
Thank you Chef Eric Arrouze I am a homecook learning on my own but I'm saving to go to culinary school. But till then I'm learning from you along with other chefs so thank you very much for your time.